Single Dad Has Taken Son With Cerebral Palsy To Over 1,200 Heavy Metal Concerts
Now for a heartwarming story,
Life hands you lemons, go make a metal festival!

A single father has taken his son, who has cerebral palsy, to over 1,200 heavy metal concerts since finding out how much the music genre soothed and comforted him. 
Now, he's organized a metal festival in his son's honor to help raise awareness of the condition.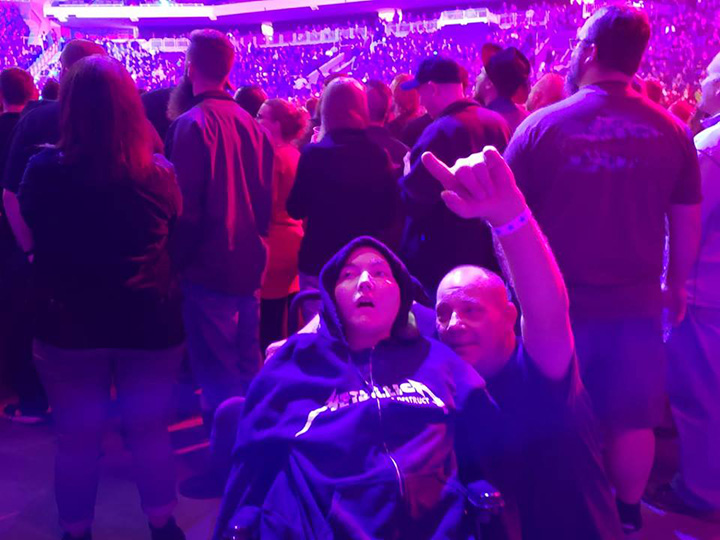 Credit: Richard McDeid / Facebook
Richard McDeid first realized his son loved heavy metal music when Mason was just a baby. According to McDeid, all Mason did was cry from when he was a baby until a toddler.
One day, McDeid put on a Metallica video while he did the dishes and noticed the crying had stopped.
In fact, Mason had fallen asleep to the music.
"This was the very first time he'd done that without someone holding him," McDeid told My Good Planet. "Afterwards, it started happening in the car whenever Metallica was on. He would calm down and relax. At first it was only Metallica and then grew to other bands."
When Mason turned 12, his father took him to his first concert. Since then, the duo has been to over 1,200 shows, including Metallica eight times.
But in 2017, Mason was hospitalized with a 107.9 fever and the outlook wasn't good. So, his father decided to throw him the biggest, loudest birthday party he could imagine.
He named it Mason MetalFest.
"Mason was still not 110%, but we had 10 bands playing and so many of Mason's friends and supporters from the metal scene came out. All those people were nothing but positive, and it was a turning point in his path to recovery," McDeid said.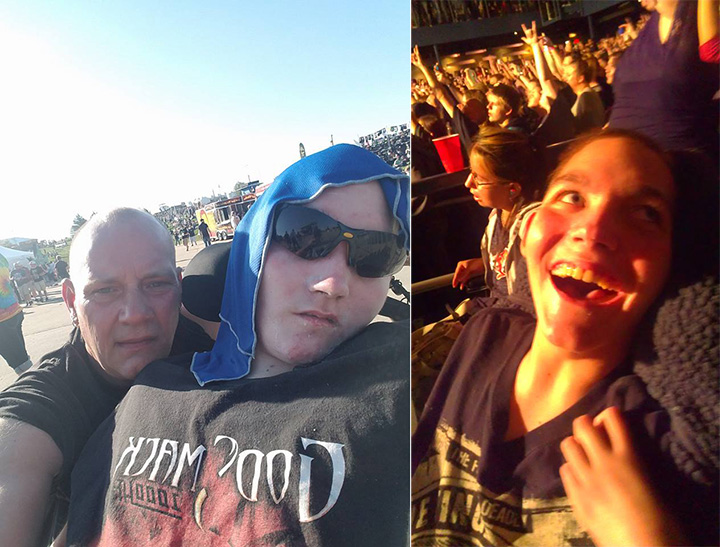 Credit: Richard McDeid / Facebook
Now, it's become an annual event to help raise awareness for cerebral palsy. Mason, now 23, is the official music correspondent for the event.
Ten bands will be playing this year's show in Minneapolis on March 23, 2019. For details, visit Mason Metalfest #2.